Watch our how-to video
Quick-start guide to finding your favorite features
We built the PREPARE THE WORD website to be simple to navigate, once you get the hang of it. Please take a few minutes to view this tutorial screencast, and you'll be zipping around PREPARE THE WORD in no time!
Prepare the Word new user website tutorial.

Tip: To view fullscreen, click the button with four arrows between the HD and VIMEO buttons in th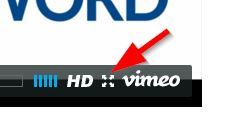 e video frame above.
Table of Contents
Jump to content in the tutorial video by clicking the links below
Login to Prepare the Word - 00:10
Login for a New subscriber - 00:25
Subscribe to Prepare the Word - 00:50
Recover your forgotten password - 01:05
Contact us / Find information about us and how to contact us - 01:15
Go to Homily preparation - 01:25
Use This week tab / Go to Sunday offering/daily reflections - 01:37
Go to synopses of the week's offering / Use the Read more buttons - 01:45
Print Sunday's content with full articles - 01:58
Create a PDF/send to Kindle - 02:17
Go/return to the Sunday overview - 02:42
Print only one item or article - 02:48
Move between articles / Use Previous button, Next button - 03:01
Return to Sunday overview - 03:13
Go to next week's Sunday - 03:21
Use Full Month button to view/print/save all Sundays in a given month - 03:32
Find content for a particular Cycle's Sunday - 03:54
Viewing the same Sunday in other Cycles. - 04:20
Accessing more Sunday reference materials using the Sundays Library Tree in the right column and the Past Weeks > Sundays reverse chronological listing - 04:44
Use Full Month button to view/print all Sundays in a given month - 05:27
Go to Take Five reflections - 05:37
Print Take Five reflections/save as PDF - 05:45
Go to future dailies and Sundays - 05:54
View past Take Five for Faith reflections using the Take Five Library Tree. - 06:04
Use the Library tab / Go to Library archives - 06:32
Access future Take Five reflections - 06:48
Download PDF or RTF files of Take Five reflections - 06:57
Sign up to Take Five/download Take Five movile app - 07:10
Find information about your account and troubleshoot - 07:19
Use My account tab / Review your account information - 07:31
Use the Search feature / Look for a materials by a particular theme - 07:48
Narrow a search / Narrow a search down by limiting results - 08:02
Conclusion - 08:12